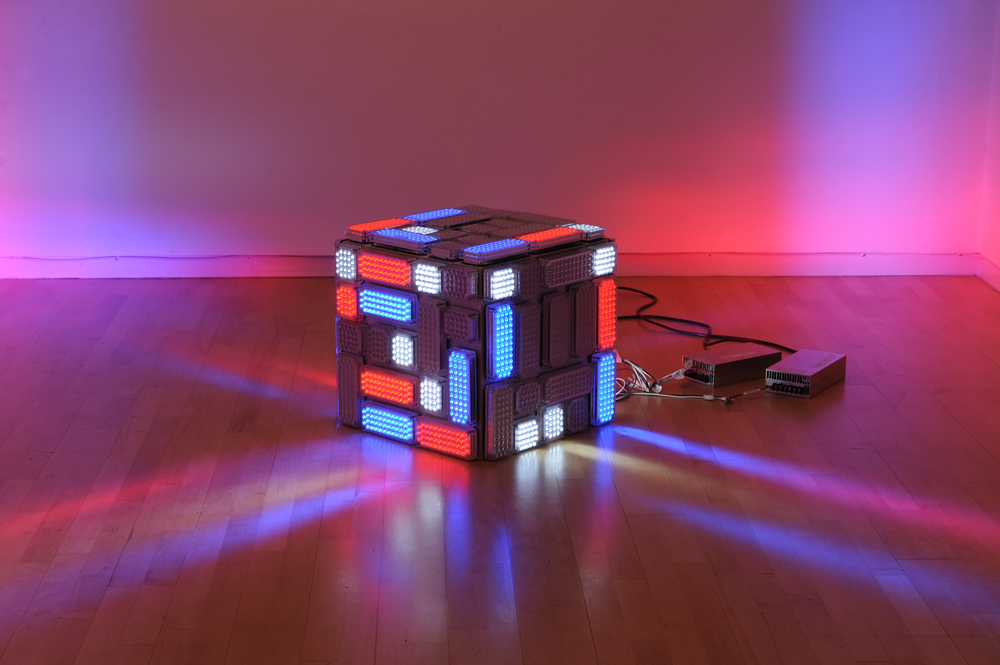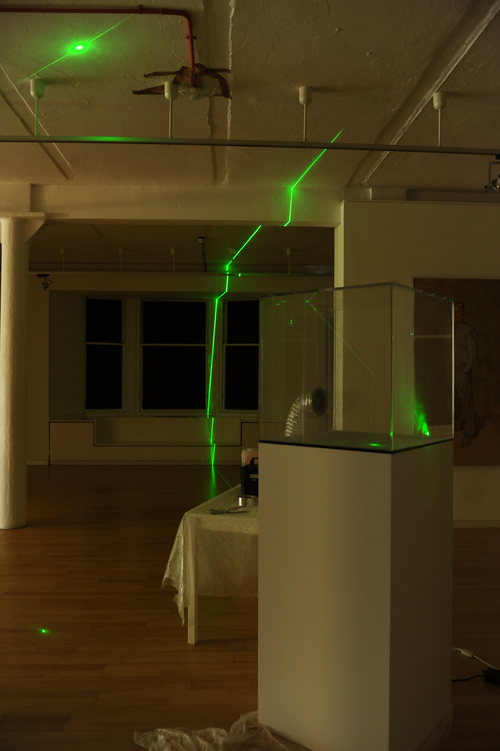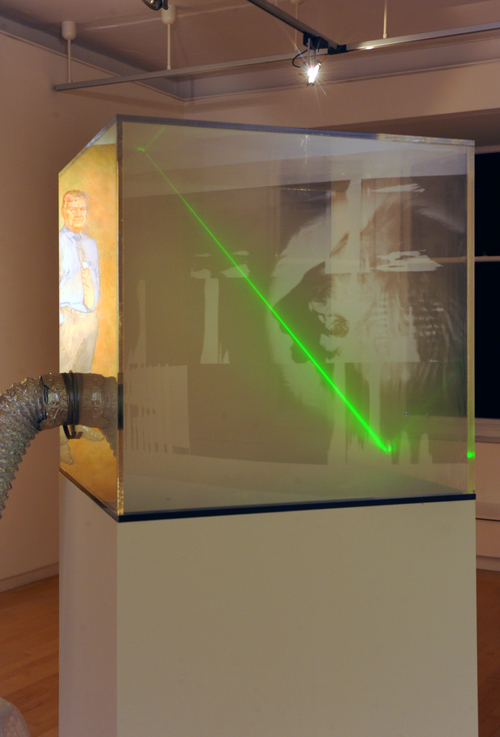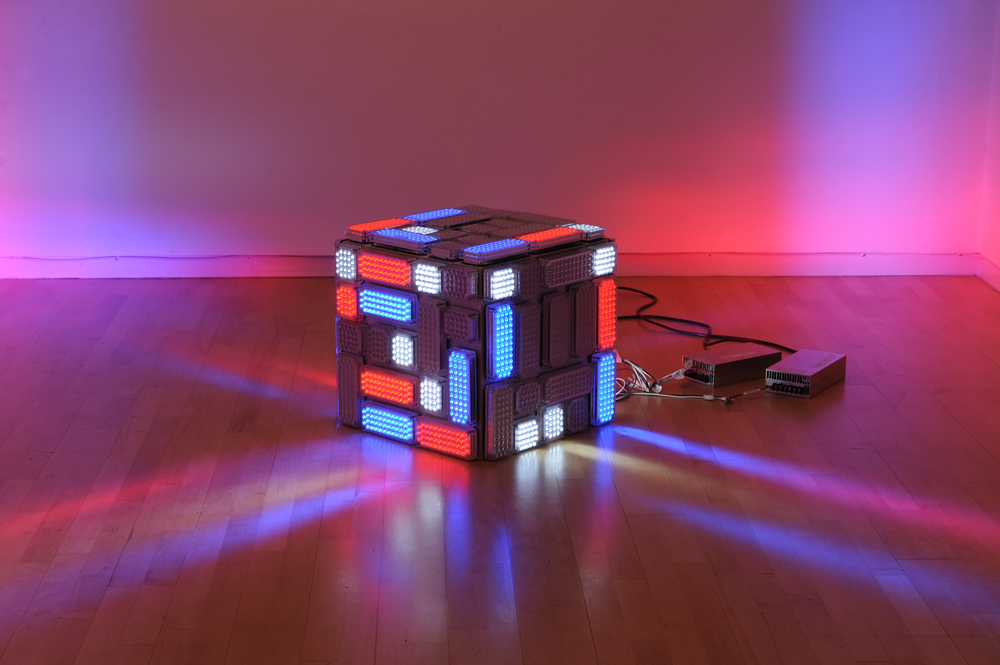 Who Are The Brain Police?
Police Vehicle Strobes, wood, electrical components
60 x 60 x 60 cm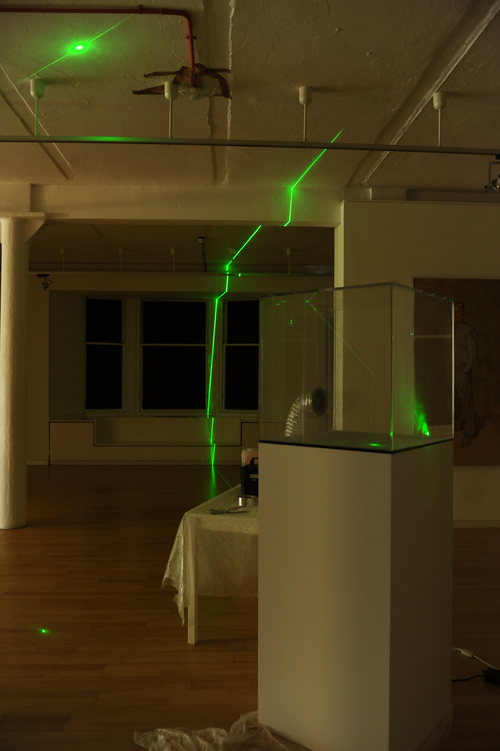 Two Lasers: One Pointing at Polaris (Pole Star). The Other Delineating the Traversal of the Star Regulus as It Comes Over the Horizon
Pedestal, table, tools, acrylic, lasers, smoke machine, mirrors Dimentions Variable
Regulus Guided Missile (Associated Press Photo, circa 1957)
Silkscreen on newsprint
101 x 76 cm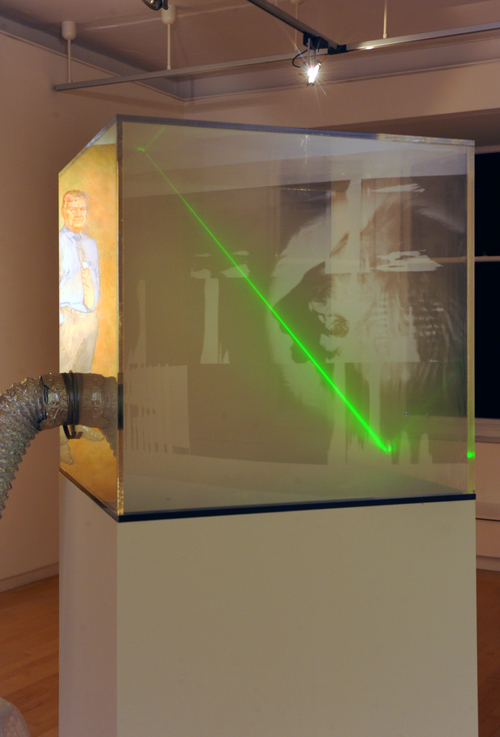 Beauty 2.0
Silkscreen with black and gold ink onto Somerset Newsprint
63 x 46 cm
Edition of 20
Scene depicted is a New Zealand beach photographed by Peter Gutmann.
Ultramarine
Black and gold ink, silkscreened onto Somerset Newsprint
74 x 108 cm
Edition of 20
Kim Dotcom was the number one ranked player of the online multiplayer game, Call of Duty: Modern Warfare 3, published by Activision in 2011. The game sold more than 6.5 million copies in the US and UK on the release date and grossed $400 million in its first 24 hours, making it the biggest entertainment launch of all time. According to Activision the title grossed more than $775 million globally in its first five days of availability and went on to gross $1 billion throughout the world in sixteen days of availability, beating the film, Avatar's record of nineteen days.
Kim Dotcom lost his number one rank whilst in prison.