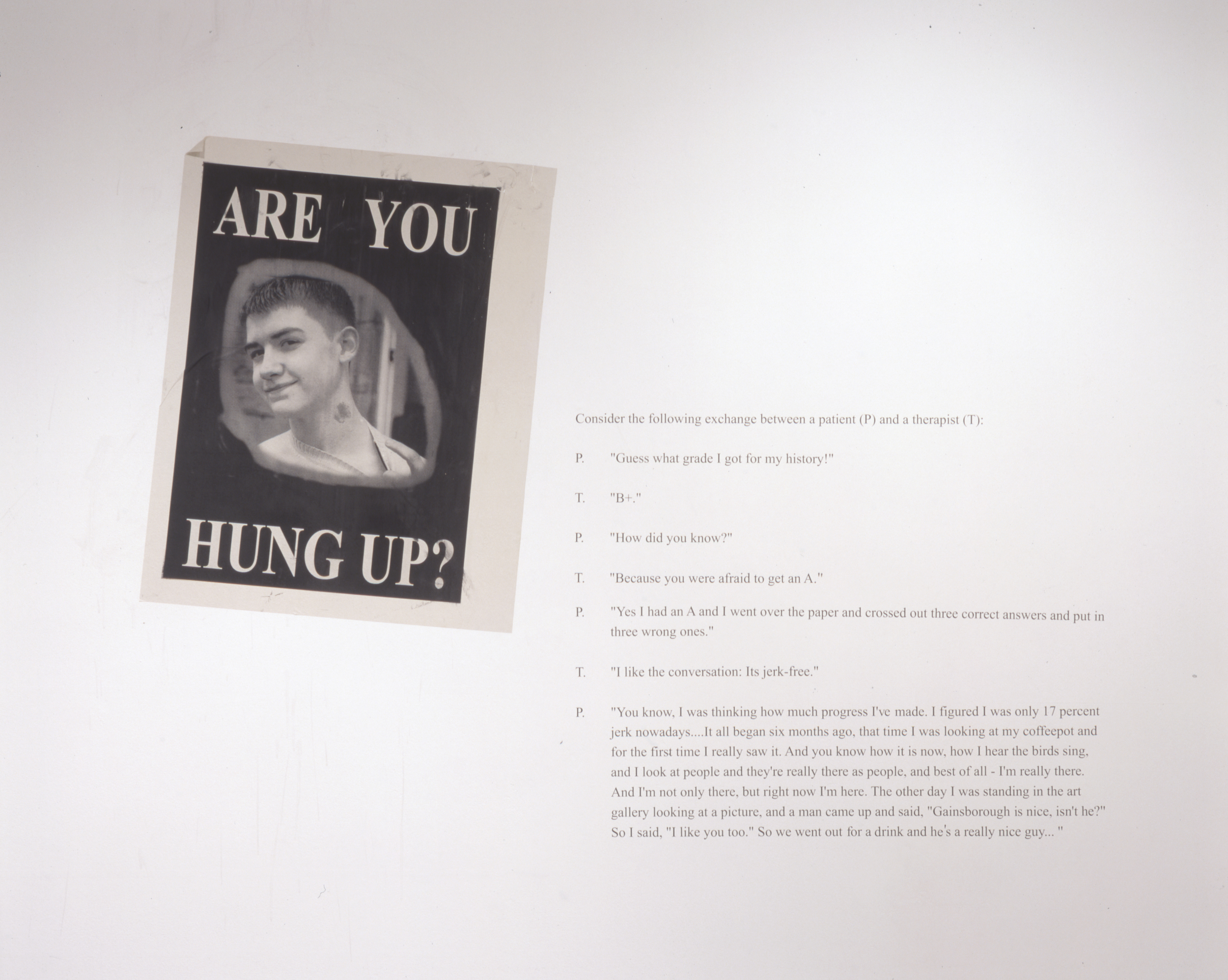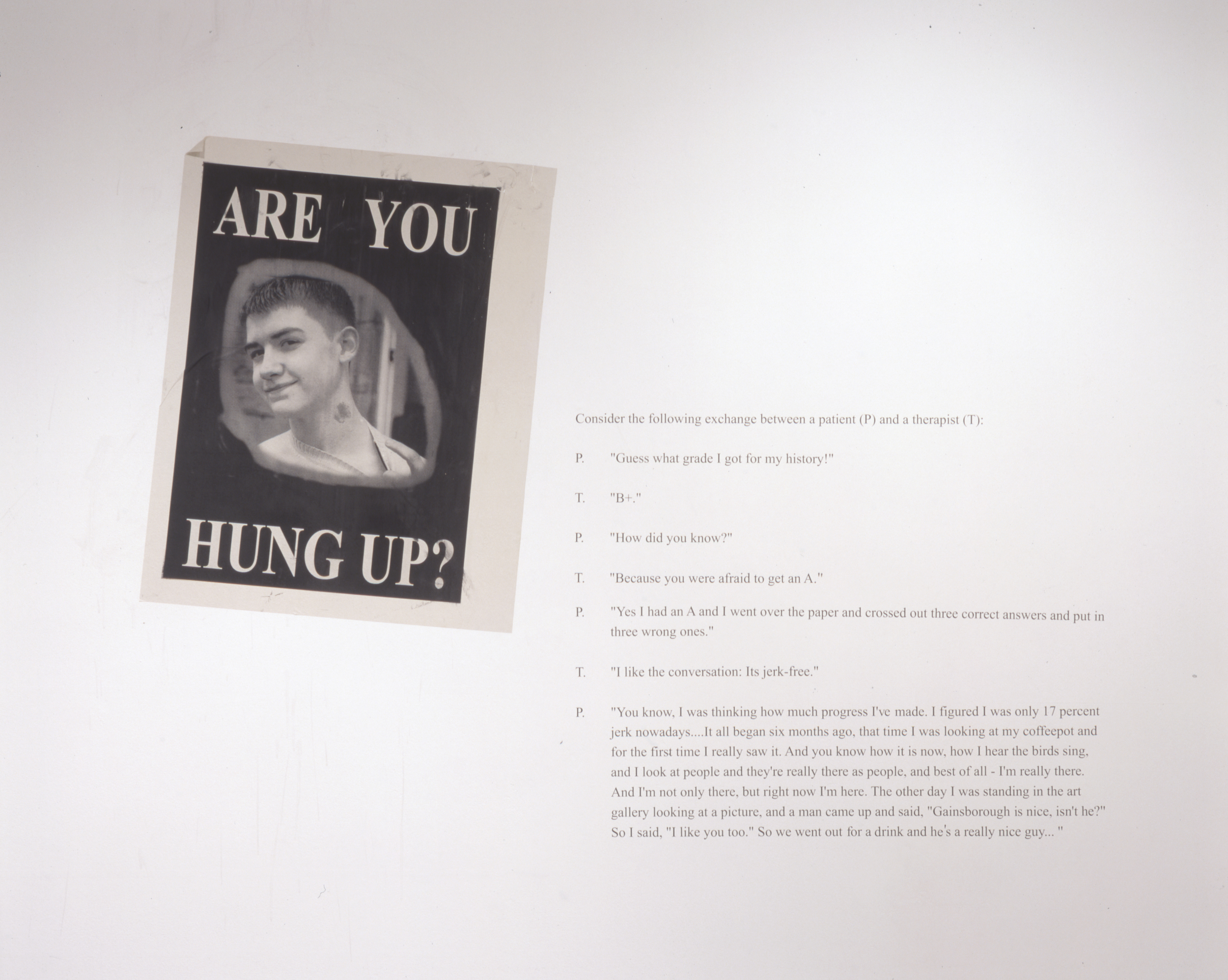 Are You Hung Up?
Silkscreen on newsprint, flyposted
100 x 75 cm
I Know Its Hard, Trying to Defend an Unpopular Policy Every Once in a While.
Oil on linen
45 x 60 cm
Wayne Allard, Colorado senator. Voting record %100 pro-life.
Analogue Version of a Pro-Life Action league Billboard, Denver, CO (heartbeat noise)
Urethane, ferric oxide and varnish on MDF
480 x 180 cm
Untitled
Oil on linen
each panel 45 x30 cm
Love bite
Silkscreen on newsprint, flyposted
675 x 100
Analogues Containing Nothing But Blank, Empty Space
Cast urethane and ferric oxide
30 cm
Hair of the First Girl I Slept With
Hair, pedestal
10 cm x 10 cm
Paddy Joe Hill
Oil on linen
100 x 150
Wrongly convicted of the two suspected IRA bombings in Birmingham 1975. Exonerated 16 years later. Founded misscarriages of Justice Organisation.
Love bite
Silkscreen on newsprint, flyposted
75 x 100 cm